Are you interested in adding a new deck to your property or updating an old one? Before you get started on your new decking project, you may be interested in learning more about what the best deck material is. Many of our clients in Lancaster County are looking to add value to their homes and extra space to entertain, so adding a deck to their property is the best way to achieve both. But, before you begin work on your new backyard deck, it is important to make sure that the material you are using is going to last you for years to come. At Eagle Building Solutions, our deck builders are trained on installing the following deck styles:
Each of these unique deck styles has its own pros and cons, which we will be exploring in-depth down below. Read on to learn about the key differences in these deck styles and discover the best deck material for your property!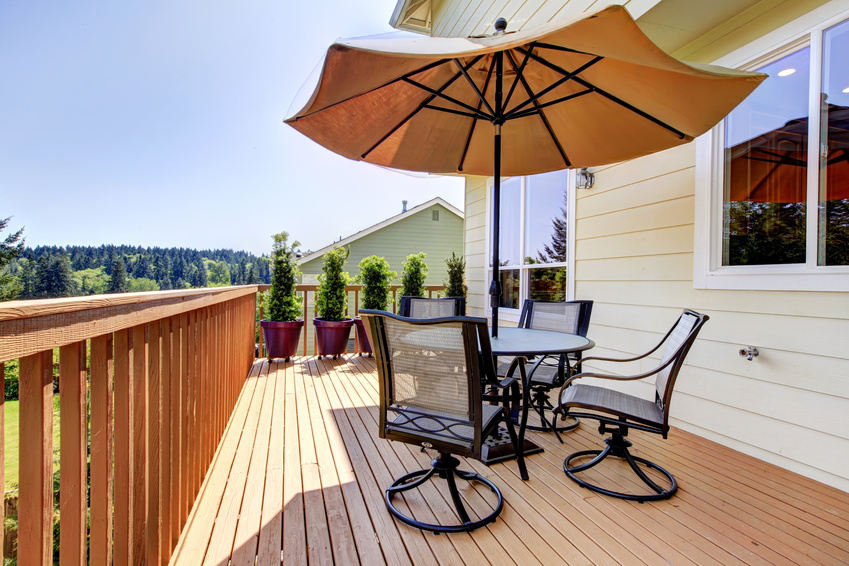 Wood vs. Composite Decking Styles: Pros & Cons of Each
The two most popular deck styles in Lancaster County are wood and composite decking. Both are great options for homeowners, but each requires a different level of maintenance. Here is our comparison of wood vs. composite decking: 
Wood:
Because it is typically built with pressure-treated wood, it makes the deck more resistant to other moisture and other outdoor elements
Can use this popular type of wood like cedar, pine, and spruce
Are an affordable option for homeowners
They break down quicker
Pressure-treated wood needs to be stained every year to retain its water-repellent properties.
Aren't a great long-term deck solution
Composite:
Resin and wood composite decking gives off the appearance of natural wood
They last a long time
Never have to be stained or sealed
Can be more expensive than wood
They can retain a large amount of heat, making them unbearable to walk on during the hotter months
So when it comes to wood vs. composite decking, it really depends on what works better for your property. Though natural wood is more affordable than composite decking, it doesn't last as long. And though composite decking lasts longer, it may not be ideal in hotter climates due to its heat retention. No matter what you choose to go with, know that the trusted contractors at Eagle Building Solutions are prepared to install either. Get a free quote on your composite or wood deck installation when you call our team today!
Advantages of Wood Polymer Decking
The last type of decking we offer to our Lancaster clients is wood polymer decking. This deck style lasts the longest due to it containing no wood or organic materials. We offer wood polymer decking from the trusted brand Azek. Here are some pros and cons of polymer decks:
Pros
Most of these decks come with a manufacturer lifetime warranty
They don't fade in direct sunlight
Completely resistant to mold and rotting
Require very little maintenance or cleaning
Cons
Is the most expensive option
Though the cost of wood polymer decking is higher for the initial installation, you can end up saving money in the long run due to lower maintenance costs. If you are interested in getting a free quote on our polymer decks, fill out an online form to get in touch today!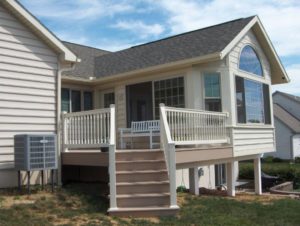 Contact Our Team Today For a Free Quote On Your Deck Installation Today!
With all the different decking styles and brands on the market today, it can be challenging to find out what the best deck material for your property is. At Eagle Building Solutions, we are one of the few deck builders in Lancaster, PA, that is equipped to handle installing composite, wood, and polymer decks. It is our mission to install all our decking materials true to manufacturer specifications. That means that no matter if you go with a wood or composite deck, it will be installed true to brand standards the first time. Contact our team today to get a free quote on your new outdoor deck!