Bad weather can do a number on anyone's roof. Rain is the least of them, but when the heavens pour, rain, snow, sleet and hail can cause a slew of potentially serious damage on your roof. This is why there is a need for a dependable roof over your head, especially with the approach of spring—and the rains it brings.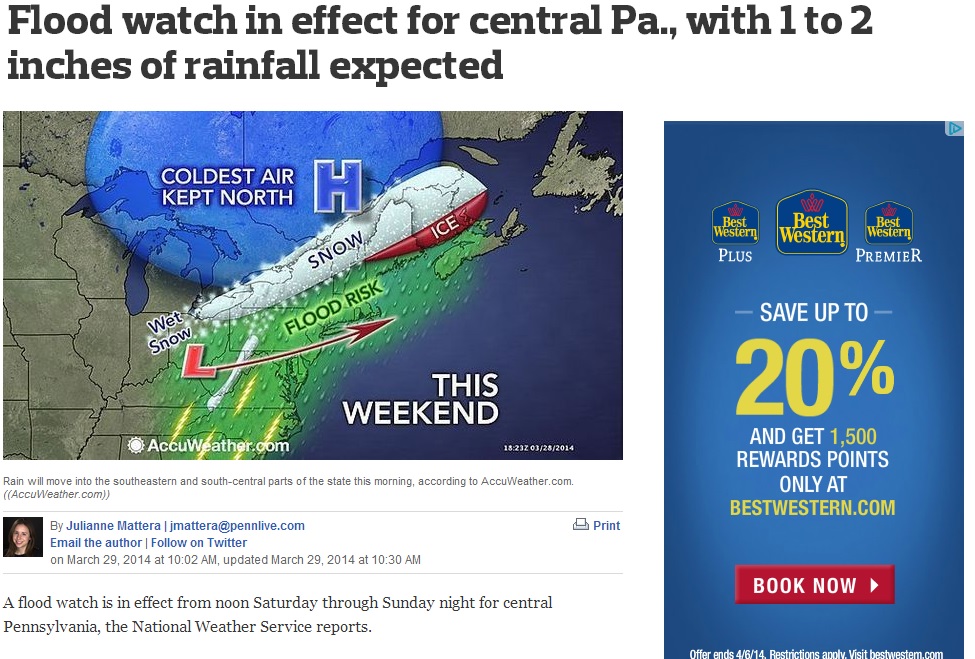 Spring is associated with the miracle of growth—seed and foliage stirred to life with the arrival of life-giving rain. Rain, however can get nasty, and when it does, inclement weather can wreak havoc on life and property. Julianne Mattera, a reporter for the Patriot News, illustrates how rainfall in central Pennsylvania can lead to a storm watch, and possible flooding:
Rain is expected Saturday and continue intermittently into Sunday. At times, the rain will be heavy — especially in areas along and east of Interstate 81, according to the NWS.

A total of 1 to 2 inches of rainfall is expected. But the weather service cautions the rainfall could lead to significant rises and some flooding of small streams, creeks and larger rivers.
One to two inches of rainfall may not seem like much but that can get to a sizeable amount of water when severe weather follows. Your first line of defense at home during a rainstorm is your roof, and you want to make sure you have good roofing in your Lancaster, PA home.
Your roof needs to be sturdy and whole, without leaks. A leaking roof can be dangerous to your life and health. Among others, it can cause fire when water gets into a defective or frayed electrical wiring. Water pooling and constant moisture in ceilings and other areas in the house can cause mold growth that compromises you and your family's respiratory health.
Integral to a good roofing system are sound gutters and spouts. They direct the flow of rainwater from your roof to avoid exterior water damage on your home's foundation, and ground erosion from your property. Ventilation is another system you need to look into. A well-ventilated roof and attic minimizes dampness or moisture, and thus helps prevent mold growth and winter ice formations on the roof.
Thankfully, there are many dependable Lancaster roofing services like Eagle Building Solutions to serve you in case of an emergency. A good roofing company should be able to prepare any house for any type of bad weather. Experienced roofers know the best materials, from metal to asphalt, to fit your preference and your budget. With the spring rain upon us, and the occasional—and sometimes— unexpected rainstorms occurring throughout the season, homeowners should pay heed and consider calling a reputable roofing company beforehand to have their roofing checked, braced, and secured in time for the wet season.
(Source: Flood watch in effect for central Pa., with 1 to 2 inches of rainfall expected, March, 29, 2014)