Windows: An Important Design Element
Beautiful windows remain one of the most noticeable features in your home. These vital structures help fill a home with natural light, creating an open, welcoming atmosphere. They also perform important roles in keeping your home well-insulated and free from drafts and winter dampness. When you seek fashionable windows in York, Lancaster, Harrisburg or Berks Counties, rely upon the skilled installation team at Eagle Building Solutions. The company assists property owners in obtaining high-quality products engineered to meet home improvement goals.
When should homeowners consider replacing older windows? Although customers frequently install new customized windows simply in order to create a fresher, trendier exterior appearance, in some situations older windows cry out for replacement due to heavy use. Consider asking qualified general contractors to replace your windows if you notice any of these five top warning signs:
[heading-list]
[list-item]
Warped or Rotting Window Frames
Visibly warped or rotting window frames usually indicate an urgent need to replace your windows. Although wood retains its shape well for many years, at some point this material begins losing its structural cohesion, especially if dampness penetrates into exposed surfaces. A warped window frame appears unsightly. It eventually causes sticky, poorly functioning windows. Don't wait until you cannot physically open or close an aging window before you investigate the best available replacement windows!
[/list-item]
[list-item]
Poor Insulation Capabilities
Today, some excellent home improvement products furnish property owners with great options for insulating windows against drafts. The elegant line of Paradigm windows offers a popular solution, for instance. You'll know the time has arrived to consider replacing windows if you feel chill drafts penetrating into the interior of the home around closed windows during winter!
[/list-item]
[list-item]
Condensation or Frost Buildup
When you detect unsightly condensation or frost inside double or triple enclosed panes of glass, consider replacing your windows with newer, better fitting products. The window's ability to protect your household from drafts has deteriorated if these visible signs of dampness appear. Pennsylvania sometimes experiences bitterly cold winter weather. Ask our qualified general contractors to update your windows to help control utility bills.
[/list-item]
[list-item]
Peeling Paint Around Panes
If you've dealt with problems involving peeling paint disfiguring older window frames, you may want to consider replacing your windows with newer, more easily maintained products. This step could save money over the course of time since you won't need to keep repainting at frequent intervals to maintain your windows in an attractive condition. Today, a wide array of windows arrive already enclosed within protective vinyl or other exterior coverings applied by manufacturers to protect the exterior wood. By installing products that include window trim, you avoid the need to hire professional painters repeatedly to touch up window ledges and window frames.
[/list-item]
[list-item]
Faded, Loose, Cracked or Blurred Glass
Older windows frequently display their age in the form of faded, loose, cracked or blurred panes of glass. In the past, homeowners often hired glaziers to professionally replace this part of a window. Today, most property owners prefer to purchase new custom-made windows which arrive with the glass already securely preinstalled within the window frame. The modern products offer far better insulation and environmental protection.
[/list-item]
[/heading-list]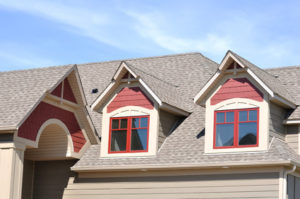 Elegant New Replacement Windows
Eagle Building Solutions offers many beautiful examples of different residential window products, including in-demand Paradigm windows. Obtain a great selection of elegant single-hung and double-hung windows, picture windows, sliding windows, customized casement, bow, bay and garden windows, multi-paned insulated windows, French doors, and other window-related products. The firm installs windows in York, Lancaster, Harrisburg and Berks Counties. Whether you seek replacement windows or new construction assistance, lovely windows enhance modern living spaces!
Taking Action
When the time arrives to replace your windows, consider calling upon Eagle Building Solutions at (717)-627-6886 for fast, reliable assistance. We offer a full line of stylish Paradigm windows, as well as products by other respected name-brand manufacturers. You can customize your order to ensure you obtain the high-quality replacement windows capable of showcasing your home to its best advantage!