From entryway doors and patio doors to back, side, and basement doors, exterior doors can serve several different purposes. Yet many homeowners often consider three main things when selecting a replacement door – security, protection from the elements, and overall style. Here are some great tips to keep in mind as you decide what doors are right for your home.
Weigh Your Options with Materials
Exterior doors come in a variety of materials and designs. Your choice of materials will also depend on your door's intended use. For instance, you might want a sliding door made from a material that can stand up to frequent opening and closing. At Eagle Building Solutions, we offer a wide selection that includes traditional wood and steel doors, doors with ornate designs and glass panels, and ones made of fiberglass or composite materials. There's no single "right choice" with materials. But there are some notable benefits associated with each common type of exterior door material.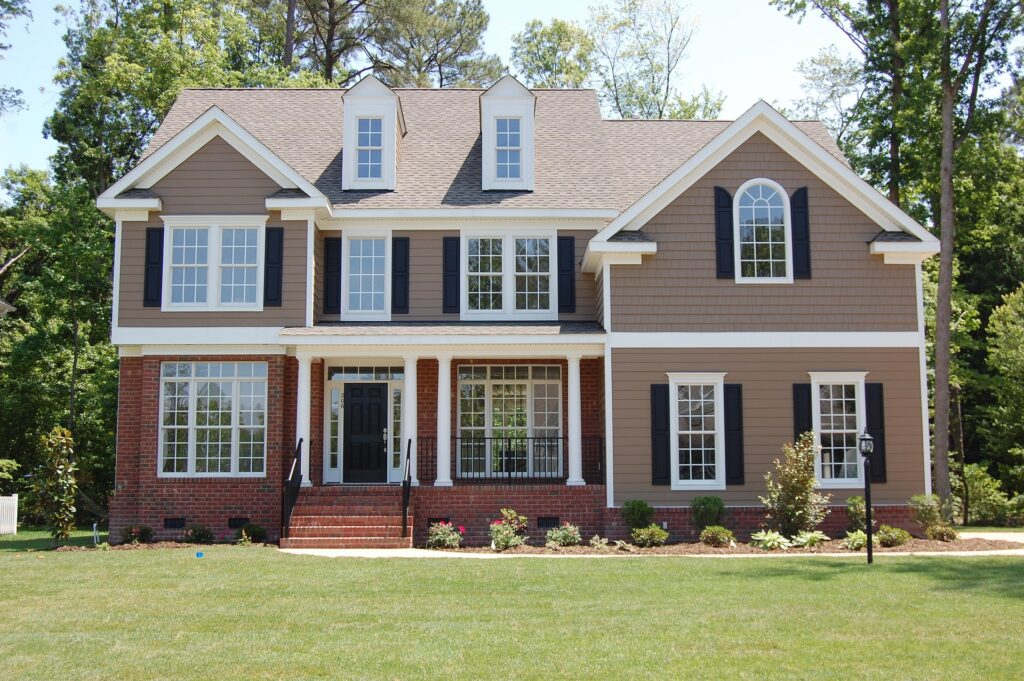 Wood
If you prefer classic beauty, sturdy wood doors can provide the look you want. Today's wood doors can also be treated to offer added protection. You'll need to repaint and refinish wood doors every few years to prevent warping and splitting.

Steel
When strength and durability are among your preferred qualities for a door, steel can be a smart choice. Steel is also appealing if you have a limited budget. But it's still a durable and versatile material available in different colors and designs.

Fiberglass
Requiring minimal upkeep, fiberglass doors are also available in a variety of colors and designs. You can even find selections that mimic authentic wood and other materials.
Consider Functional Accessories for Your Door
All outdoor doors can be customized with a variety of accessories beyond decorative panels and glass inserts. Also, consider functional additions you may want on your replacement doors. If your door will be directly exposed to rain, wind, and snow, for example, complementary storm doors can provide added shelter and protection. Outside doors can also be enhanced with:
Security chains and latches
Knockers and peepholes
Door bumps and stops
Know Exactly What You'll Need
After you've narrowed down your choices for sliding doors, patio doors, or main entryway doors with accompanying storm doors, make sure you know exactly what you'll need to complete your replacement. Sometimes, replacing a door involves nothing more than swapping the old one for the new one. But other times, there may be issues that will need to be taken care of prior to completing a replacement. Replacing exterior doors may also involve:
Replacing worn or damaged door framing (e.g., door jamb, threshold, head, sill, and door stop)
Putting new weather stripping around the door
Making adjustments because of damage to wall studs by planning the top and bottom or trimming edges (only an option with wood doors since fiberglass and metal doors cannot be altered in this way)
Measurement and Installation
If you have a good frame, you may just need the door itself. This is called a door slab. If you're going to need related parts, you'll likely benefit from a pre-hung system. This will include the frame, hinges, and related structural parts.
Once you've selected your preferred doors and accessories for your main entry door, patio door, or sliding door, you'll need to take accurate measurements. Remove exterior and interior trim to do this to get true dimensions for each door's opening. With door measurements, ensure accuracy by:
Door Slabs
Taking three horizontal and vertical measurements to get the width and height
Measuring hinge width and height
Measuring hinge locations (most doors have three)
Removing the door handle and measuring from the top of the door to the center of the hole
Measuring the distance from the center of the hole to the edge of the door
Pre-hung Systems
Measuring the height and width of the rough opening
Measuring the thickness of the door jamb
If you're still unsure of what is the right door for you, let the expert home improvement contractors at Eagle Buildings help you with selection, measurements, and installation. Contact us today to request a free estimate.