If you want to increase the size of your home and create a larger space for your family to live in, it may be time for an addition. A room addition is an ideal way of increasing the square footage of the building without having to relocate when you need more rooms. When you want to get ready for an addition, there are a few essential steps to take.
Calculate Your Budget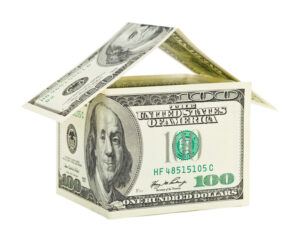 Knowing your budget before starting a sunroom addition or adding a new game room is essential to ensure that you can afford the project. You'll also want to make room in the budget for unexpected costs that arise during the process to ensure that you can complete the home addition. Take stock of your major assets and how much money you've saved when obtaining a loan. Increase your credit score to obtain a lower interest rate and improve your chances of being approved for a loan.
Understanding the cost of the project is also necessary to ensure that your loan will cover all of the materials and labor that is required. The average home addition costs $40,915 and can fluctuate depending on the size of the room addition, the slope of the land, and the geography. You can expect to pay less if the project is small and doesn't have plenty of bells and whistles.
Although it can be tempting to hire home remodeling contractors that offer you the lowest quote, it can mean you'll need to compromise on the quality of the project. Don't expect to hire a professional who uses durable materials if they give you a low price. Professional contractors and builders still need to pay for the cost of overhead.
Determine Your Objective
You'll need to know your goal of the project and if there are certain problems that you want it to solve for the home. You may want to increase the flow of traffic on certain floors of the house or plan to create more space if you plan to expand your family in the future. Knowing your objectives will make it easier to make decisions and determine how your budget should be spent.
Get the Necessary Permits
Stop by your local municipality to understand the legal restrictions that you need to follow, building area ratios, and historic-district preservation ordinances to avoid breaking any laws or regulations. You'll also need to obtain a building permit before the construction begins. Starting the project without the required permits can cause your construction to be left incomplete and can also result in fines.
You'll also need to determine the property lines in your yard to avoid building the home additions too close to your neighbor. It's important to follow local codes to prevent the house from sitting too close to other houses.
Consider Hiring a Designer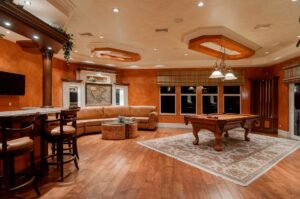 Besides hiring home remodeling contractors, you may also want to hire a professional designer to ensure that the rest of the home is updated and blends in well with house additions that are being completed. They'll be able to visualize what you need to ensure that the new room addition matches the home with the paint, textiles, and flooring materials that are used.
Create the Plans
Create a detailed plan for the sunroom or home addition to ensure that the contractors understand the materials to use and the type of work that will be performed. Establish a backup plan to ensure that you have other options of materials that can be used if your first choice isn't available. The materials that are installed with home additions should match and complement the original structure with finishes that are standard with the original design of the house.
Make a List of What You Need
It can be easy to go overboard with house additions if you don't stay focused on what you need. Make a list of your must-haves to ensure that you invest your money wisely and that the final product meets your needs. You won't have to perform changes in the future if the project has everything that you need once the construction is completed.
Planning a home addition will enhance the quality of your home and increase the value of your property once it's completed. Preparing for the process from beginning to end will make it easier to complete it quickly and avoid common mistakes or delays that are made.
Work with expert home remodeling contractors like Eagle Building Solutions who will be with you every step of the way!