Home additions enhance your living space, making your home more enjoyable for you and your family. If you choose wisely, they can also increase the value of your home, which is great news if you ever plan on selling. Of course, some home renovations have a better return on investment than others. You will want to keep that in mind when choosing the renovations you want for your property.
Here are the top five additions that should be at the top of your list.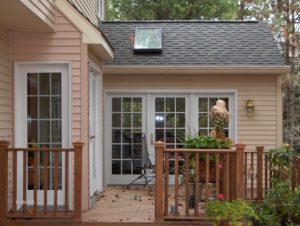 Sunrooms
Sunrooms add additional square footage to your home, increasing the property's value in the process. In fact, real estate experts state you can get as much as an 80% return on investment when you add a sunroom to your home. If you want to get the most value out of this addition, go with a four season sunroom. That way, potential buyers can picture themselves enjoying the great views year round.
Two-Story Addition
If you add a two-story addition to your home, you can expect to get around a 64% return on your investment when you sell your house. There are a couple of things to think about if you decide to go with this type of a renovation. First, since it is a large remodeling project, make sure you are going to stay in the home for at least five years once it is finished to see the ROI. Second, look at your neighborhood and make sure you aren't going to price yourself right out of it. That could hurt you when trying to sell your home.
Bathroom Addition
If you have more people than bathrooms, you might be considering a bathroom addition. This remodeling project will do more than make your home life more pleasant. If you add a half bath to your home, your home's value can rise by as much as 10.5%. If you decide to go with a full luxury bath, the value can go up as much as 20%. That will leave you with a return on investment from 47.7% to close to 67%, depending on where you live and what kind of a deal you get on your supplies.
Family Room Addition
Potential home buyers like living space, which is why a family room addition is a great way to boost your home's value. A 16-by25-foot family room can provide almost an 83% return on investment when it comes time to sell your house. That can add tens of thousands of dollars to the sale price, making it easier for you to put a hefty down payment down on your next home.
A New Deck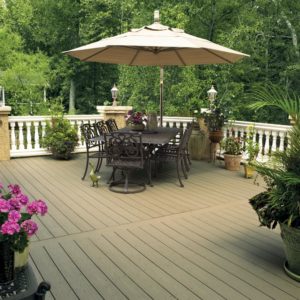 With staycations on the rise, many homebuyers are looking for nice outdoor spaces when they shop for homes. You can make your home much more attractive to them by adding a new deck. While you might have to spend some money upfront, you can expect to get a 65% to 90% return on investment, which will add thousands of dollars to the price of your home. If you want to increase your return on investment, turn this into a DIY project. This is easily one of the most popular home renovations for people who have building skills.
Home additions provide more than a better living space. They make your home more valuable. From sunrooms to new decks, you can make money when you sell your home by adding the right renovations.