There are many types of siding to choose from when remodeling or building a home, but some are better than others and more expensive doesn't always mean better quality. What works on some houses may not work on others and there are the aesthetics and personal preference to consider. Other things to consider are durability and maintenance.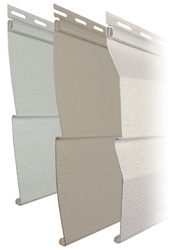 What is Fiber Cement Siding?
Fiber cement siding is a combination of wood pulp and Portland cement. This material is durable, weather and fire resistant, can be painted, and can be made to look like stucco, cedar shingles, wood clapboards, stone, or brick, but without the high price tag. Many home builders and architects prefer this siding over some others because it keeps costs down.
This siding is great in all types of weather including hot and humid, and wet conditions because it will not rot, and it is termite resistant. Despite the fact that this material is just now receiving a lot of attention, it has been around for over 100 years. It can be painted on site, but it is recommended to have it primed and painted in the factory, which offers a 25-year warranty.
The Competition
Here are some items to think about before deciding on which siding you are going to choose:
Vinyl siding offers a large selection of colors and a much wider range of options than other material, and can be made to look like board and batten, Dutch lap, shingles, and clapboard. It even offers a product with a textured surface to look like wood.
Neither vinyl siding or cement board offer much insulation on their own, but vinyl now offers a choice of insulated product that places a layer of foam between the walls and the vinyl. Vinyl is lightweight which means less fuel to transport which means a lower cost to you.
Both products are durable and vinyl adds the added benefit of flexibility. There have been some questions regarding the rigidity of cement board and problems with chipping and/or cracking, whereas vinyl is very flexible. Wood siding, cedar, in particular, comes in a variety of shapes such as lap panels, bevel, board and batten, or traditional shingles. Cedar wood siding can be painted, stained or left natural.
Fiber cement can also offer many of the same styles as wood and can even be imprinted with a wood grain pattern. Fiber cement has also been approved to replace the original wood in historic districts.
Cement costs slightly more than vinyl, but cedar can cost up to twice as much and cement is virtually maintenance-free, unlike wood, which will need to be painted or stained every five years. It is the product of choice in hurricane-prone regions. Both cedar and cement are "green" options since wood is biodegradable and cement will not release toxins because it is made from static materials.
Property Value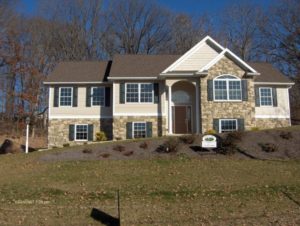 Home improvements should be made with an eye toward property value. Although the homeowners may be convinced they will never sell the house in their lifetime, at some point in the future it is a good probability that the home will be sold. It is a smart idea to always look at the opportunity to increase a property's value. For example, adding a full bath to a home or remodeling the kitchen will recoup the value of the renovation.
Likewise, investing in the best material available for remodeling or building should be considered. A change in exterior finishes offers a good return on the investment since simply changing the exterior can make a home look brand new. Remodeling magazine ranked cement as the best value product in home remodeling five years in a row.
Your home is likely the biggest investment you will make in your life. Make sure to do it right the first time and know what you get for your money.