An Important Annual Inspection
Homeowners seeking to maintain their residential properties in excellent condition in the greater Lancaster, Pennsylvania area appreciate the value of regular Spring home maintenance. This process begins with a thorough inspection. By promptly identifying and correcting any problems that emerged during cold winter months, you'll help ensure that the dwelling remains structurally sound. This precaution also usually aids in preserving property values by promoting a more attractive "curb appeal".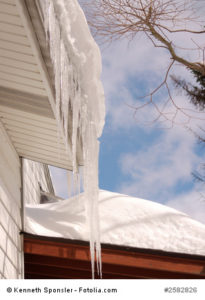 Harsh Pennsylvania Winters
Pennsylvania experiences rather variable, fickle winter weather. Yet our region sometimes endures severe cold and snowy conditions for extended periods of time. The change in the temperature over the course of a typical year frequently places considerable stress upon residential exteriors, especially in the case of older homes. If strong winds blew snow, ice, branches, wet leaves and roadway gravel against the structure, you may notice signs of wear and tear marring the surface of your home during the early Spring.
Conducting a thorough annual inspection provides a great starting point for catching developing problems at an early stage. For instance, if you notice peeling paint or other obvious issues, taking prompt corrective action to prevent further deterioration simply makes good sense. You may discover that hiring contractors to install durable exterior siding or more energy-efficient shuttered windows helps protect the dwelling better. Spring and Summer remain excellent seasons to undertake significant home renovations in this area.
How to Conduct Residential Spring Maintenance
Many experts recommend beginning routine Spring maintenance by drawing up a comprehensive checklist of features to examine. Try to include all of the major home systems that might encounter problems during the winter. The list should cover structures such as doors, windows, roofs, chimneys, gutters and roofing systems.
Then simply undertake a careful inspection. For example, pay particular attention to the flashing surrounding skylights and chimneys. Damaging leaks sometimes occur in these locations after storms. Additionally, you'll want to make sure that gutters remain clean and able to carry rainwater off the surface of the roof effectively. In some locales, including our own, blowing winter debris easily clogs home gutters and downspouts. A clump of mud and rotting leaves can impede rainwater flow from the roof and contribute to long term yard drainage issues or foundation problems.
Follow-Up
After noting any problems that developed during the previous few months, you'll want to schedule timely cleaning and repairs. By making sure that you hire contractors to correct damage in a timely manner, you'll keep your residential property attractive and well-maintained.
Homeowners who act promptly to correct problems with home systems help extend the lifetime of residential property. Some residents use their annual home maintenance inspection as a tool for guiding long-term improvement projects. For instance, if you discover that every year your household must spend a lot of time during the Spring and Summer cleaning out clogged gutters, you may decide to order a new gutter guard system. Similarly, if winter weather causes frequent damage to exterior paint, the dwelling might benefit from the installation of modern high-quality protective siding.
Call Us For Maintenance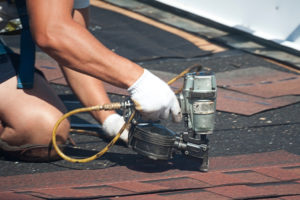 If you require any remodeling assistance in the Lancaster, Pennsylvania, and surrounding areas, contact Eagle Building Solutions. We install Gutter ProTech® gutter guard systems for the convenience of customers who don't want to perform extensive cleaning away of debris and leaves from gutters and downspouts. We also remain available to complete any home improvements you've decided to implement this year. Our services include new construction, above-garage or basement remodeling, window and door replacement, roofing, new siding installation, and more. Call us at 1-800-247-2107 to help keep your home attractive throughout the year!