If you love your neighborhood, but your family is outgrowing your home, you might want to consider building an addition. This would effectively save you from the hassle of moving and at the same time create more space for your family. Home additions come in a wide range of sizes and shapes; you could opt to build out or up. Expanding the already existing rooms is also a viable option. Or, you could simply create new ones. Building a sunroom has become a popular choice for adding additional living space without having to spend the money for an expensive room addition.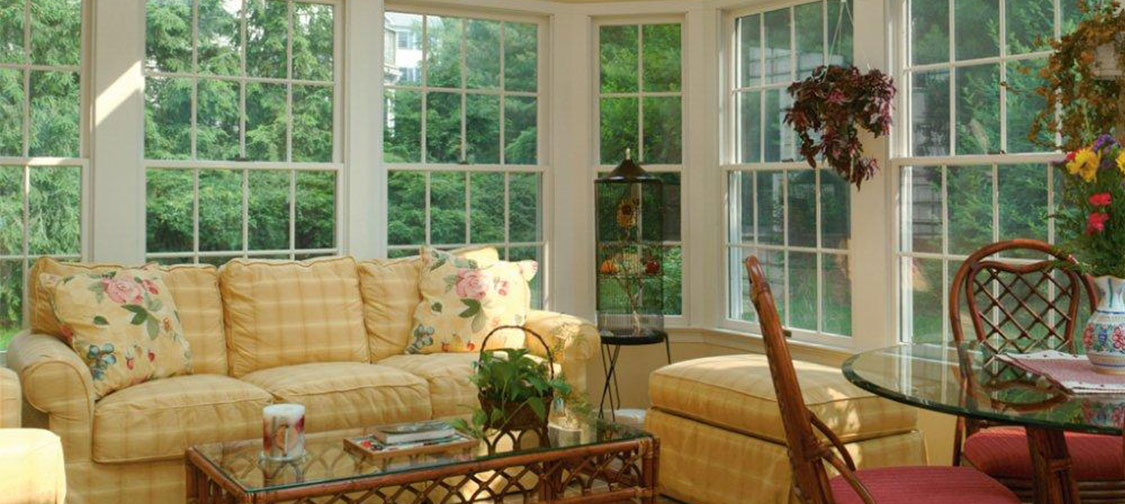 Sunrooms are increasingly becoming tempting alternatives to your conventional room additions. A sunroom can be defined as an additional room that is intricately designed to protect you from insects and the weather elements while still giving you the much-needed outside feel. These rooms feature glass walls or large windows that create bright, sunny spaces. The versatile spaces created are ideal for relaxing, dining, or entertaining.
How different are Sunrooms from Room Additions?
The different types of rooms in your home serve differing, specific purposes. It is, therefore, imperative that you establish how you want to use your space before deciding on getting a standard room addition or a sunroom addition. Other considerations include:
Useable Space:
Both sunrooms and room additions serve to add useable living spaces, but they have different styles and functions. A solarium, which is largely comprised of glass, facilitates the full enjoyment of the outdoors and nature. A majority of sunrooms have doors that lead outside; typically to your backyard. On the other hand, room additions are more suitable for people who desire a little more privacy. This is especially true if your required home addition is a bedroom space. A room addition would also allow you to add plumbing, which would come in handy if you are looking to have kitchens or bathrooms added.
The amount of glass allowed:
Based on the requirements of the International Energy Conservation Code, a conditioned living space shouldn't have more than 40% glass on the walls. It, therefore, follows that, unless you are looking to have more privacy with far fewer windows, you will want to go for a sunroom rather than a room addition. Conversely, a sunroom addition is construed as a non-conditioned living space that is made of more than 40% glass. This feature affords you the luxury of enjoying the outdoors without suffering the effects of the harsh elements.
HVAC requirements:
All room additions must comply with the obligation of being conditioned through a central HVAC unit. This is in sharp contrast to a sunroom, or sun parlor, that doesn't necessarily require heating and cooling, yet you can have a sunroom contractor install a unit on demand if needed. Besides, 4 season rooms are sufficiently insulated for year-round enjoyment; the heating and cooling requirements are often minimal.
Why should you choose a Sunroom over the Conventional Room Additions?
Unlike room additions, sunrooms afford people incredible flexibility to enjoy multiple activities like entertaining, exercising, soaking in spas, and relaxing. Sun parlors also provide panoramic views and protect you from cold winters, the summer heat, and high winds. These structures also allow refreshing breezes while controlling insects. Their thermal engineering designs go a long way in regulating the interior environment, which will ensure that you keep comfortable for a majority of days throughout the seasons.
The cost-effectiveness of building solariums cannot be overstated; it is possible to build a sunroom addition at only a fraction of the total cost and time taken building your standard room additions. For instance, a sunroom contractor can install the entire structure on the variable approved foundations like concrete and decks within a couple of days. This is as compared to the weeks or even months required for building a standard addition, which is basically created onsite from the foundation, walls, insulation, doors, and windows, among other fixtures.
Types of Sunrooms: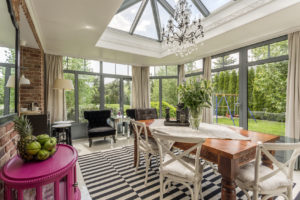 Sunrooms are usually categorized based on the number of seasons during which the can provide you with a comfortable living space; that is two, three, or four. For instance, 4 season rooms require a very different mode of construction from two or three-season ones. To begin with, 4 season rooms come with enhanced insulation and a heating system. In contrast, a three-season room lacks the necessary insulation against the winter weather; neither does it have its own central air conditioning for the summer.
Most home remodeling contractors are increasingly finding home additions for expanding existing spaces more economically smarter than moving to larger ones. Homeowners are, however, often torn between installing room additions or sunrooms. It is, however, imperative that you find a qualified sunroom contractor in order to get your desired results. This includes getting a structure with superior standards in terms of energy efficiency, safety, and environmental friendliness. Contact us today!