As Old Man Winter makes his rounds around Lancaster and the rest of Pennsylvania, homeowners are advised to watch the roofs on top of their heads. It is no secret that winter, with the low temperatures and snow, can be brutal on even the sturdiest roofing in Lancaster, PA.
Right now, reroofing is probably the least of your worries, but it shouldn't be something you can completely ignore. After all, your roof is what is keeping the snow out of your home in the first place. Here are a few signs of a failing roof that you should lookout for: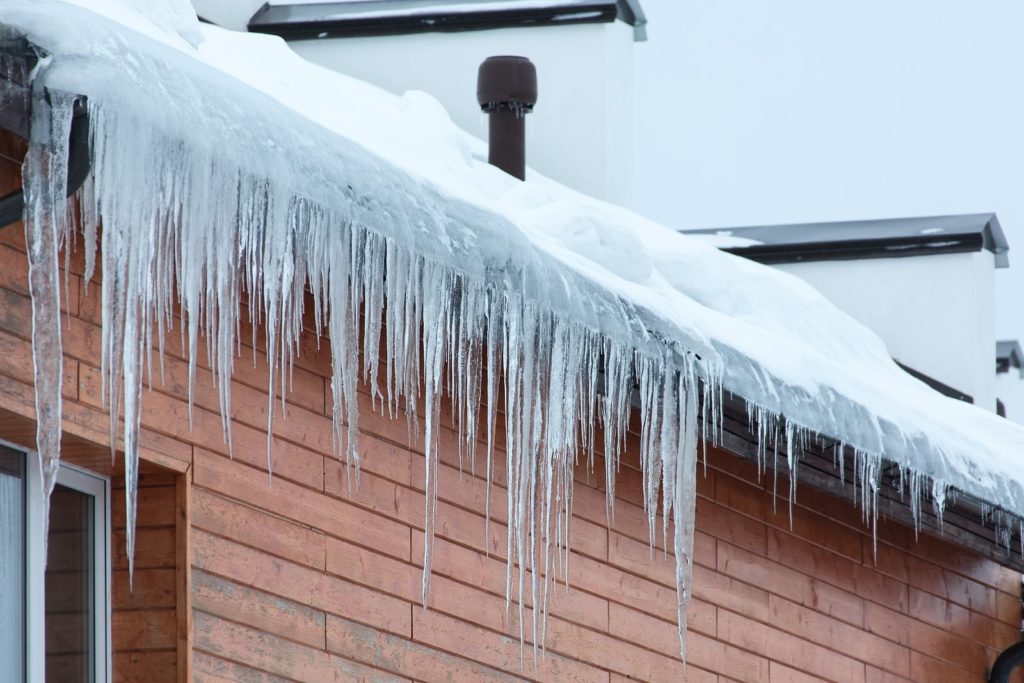 Icicles on the edge of gutters
Icicles hanging from the edge of your gutters are pretty to look at, but they are equally dangerous. Aside from the possibility of an icicle falling and injuring someone below, they are also an indicator of ice dams. If icicles have been present along your roof for a while, it is possible that ice dams on your roof have already grown large and are redirecting water into any cracks present in your roof.
A dank smell in your attic
If you've noticed icicles on your roof, you'll want to pay your attic a visit. Water that has been redirected into your home by ice dams will be collecting in the tiny space between your shingles and the ceiling of your attic. In many cases, this environment is perfect for mold and decay. If you detect a dank smell when you enter your home, you may already have molds compromising the structural integrity of your roof.
Sagging roof decks
Your roof can only bear so much weight before it gives way. Snow may look light and fluffy, but it can easily pile up and cause a roof to cave in, especially roofs with a low slope. If you notice that a section of your roof is starting to sag, that section may not be able to support the added weight of snow any longer and is in danger of collapsing.
If you notice any of the signs mentioned above, immediately call a Lancaster roofing service like Eagle Building Solutions. Experienced contractors can advise you on any steps you and your family should take to keep safe, as well as perform any necessary repairs to your roof.
(Source: Know how to spot the signs of a failing roof to prevent unnecessary damage to your home.; DiamondCertified.org)