Homeowners are responsible for maintaining all the parts of their house, and one big component that may have to be eventually replaced is the roof. It is quite costly to do so, which is why it is important to know if the roof actually has to be replaced or if a few repairs would already do the trick. According to ImproveNet, "Different roofing materials have different lifespans, so the first step in determining how long your roof is likely to last is knowing what materials are used." For instance, tile roofing in Lancaster, PA homes are more durable than composite or asphalt shingles as tile roofs could have a lifespan of up to 100 years.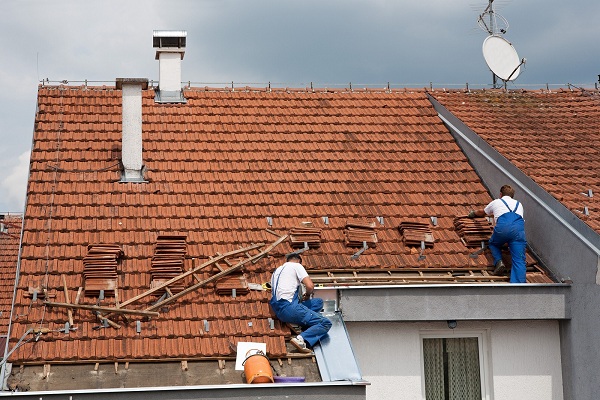 One of the biggest indicators that would tell if a roof is due for replacement is water damage or any large areas that have leaks. Homeowners should also check to see if the roof is beginning to sag, and if there is any light from the outside shining through. Roof inspections are ideally done at least twice a year to help identify any signs that the roof has to be fixed. It could likewise help keep the roofing system from reaching the point of replacement altogether—but this is not a certainty since the roof is subject to various weather conditions and thus will sustain damage as time goes by.
If it has been determined that the roof is in really bad shape and must be replaced, then it is time to decide on the replacement. There are various roofing materials available, each with its own look, lifespan, and pros and cons. Homeowners must take into consideration the location of their house, the climate in their area, and desired look when selecting a roofing material.
The materials can be asphalt shingles, metal, slate, and cedar, among others. Asphalt shingles are popular due to its low costs and easy installation, but has a plain appearance; metal roofing is more costly but quite durable and very resistant to inclement weather; slate tiles are easy to repair and can last for a long time and are visually appealing; and finally, wood shingles like cedar can reach up to 50 years and can improve the house's curb appeal.
The cost of roof replacement would depend on the chosen material, the steepness, and the area to be covered. Contact an established company that deals with roofing in Lancaster such as Eagle Building Solutions that have experience in repair and replacement of roofs. They can help homeowners decide on the best roofing options.
(Source: Do You Need A New Roof?, ImproveNet)